Count on WP Innova for the widest assortment of affordable film and foil wraps and dispensing systems for the food service industry. We have an unmatched ability to supply what you need, even if it's hard to find. Customers rely on our unbiased approach and expertise in recommending the right solution everytime. 
WrapMaster
WrapMaster sets the standard for foil and film dispensing. It is the benchmark for foodservice industry sectors such as healthcare, lodging, restaurant and catering. Dishwasher-safe WrapMaster dispensers are the cleanest, safest and most cost-effective method of dispensing PVC film and foil wrap.
Food Service Packaging
Competitively priced off-the-shelf film, foil wraps, containers and dispensing systems with low minimum requirements.
PVC Film
We offer  a range of widths, lengths and sizes of PVC film wrap in a variety of cutter boxes. Purchase the exact size you need to eliminate waste and improve application. CFIA and Kosher certified.
Aluminum Foil Rolls, Trays and Containers
We offer a variety of aluminum products to support culinary professionals in all sectors of the foodservice industry.  USFDA and Kosher certified.
Dispensers
Our line includes Mill Roll Dispensers, metal dispenser boxes and our very own exclusive WrapMaster Dispensing system. Our dispensers are an Eco and Cost Friendly method of dispensing PVC film and foil wrap.
Problem:
The conventional cardboard cutter box for film and foil wrap is one the most overlooked causes of cross-contamination in a food service environment.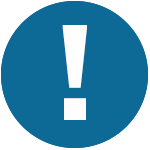 Solution:
We introduced our dishwasher-safe WrapMaster Dispensing System.
Result:
The WrapMaster Dispenser system reduced the risk of cross-contamination and improved the food safety standards of the operation.